There appear to be some strong synchronicities and signs related to the Blue Avians that seemed to go over my head until the other day while I was at work. Some months back the hospital asked me to play the piano for a ceremony where an artist would be unveiling a beautiful piece of artwork in the main lobby – which was a pair of multi-shaded blue Thunderbird wings:
We might recall that the gematria value for 'The Blue Avians' was 1111:
Then something 'clicked' while working the other day. This hospital might be 'their' work as I have discovered an 1111 on a pole in front of the hospital which I have previously documented:
Synchronistically, this is photo number 321 in my iPod which is another manifestation of a 'countdown/time's almost up' synchronicity and the photo identification number given by the computer is 561, which can be reduced to 111 if we add the 5 and 6. 561 happens to be the beginning sequence of numbers before the 1111 on the pole.
The main color of the hospital is blue, which also happens to be my favorite color! Due to the position I have I am required (happily) to wear blue scrubs.
Now what is amazing is the color scheme of these Thunderbird wings, which are similar but not exactly the same, to the colors seen of the Blue Avians. I have also found that most depictions of Thunderbird are usually, blue. Powerful blue birds:
And here is a photo I took of the Thunderbird wings in the lobby along with a comparison of the Blue Avians. The wings were quite big so I had to go up a few stairs to get them and myself in the photo: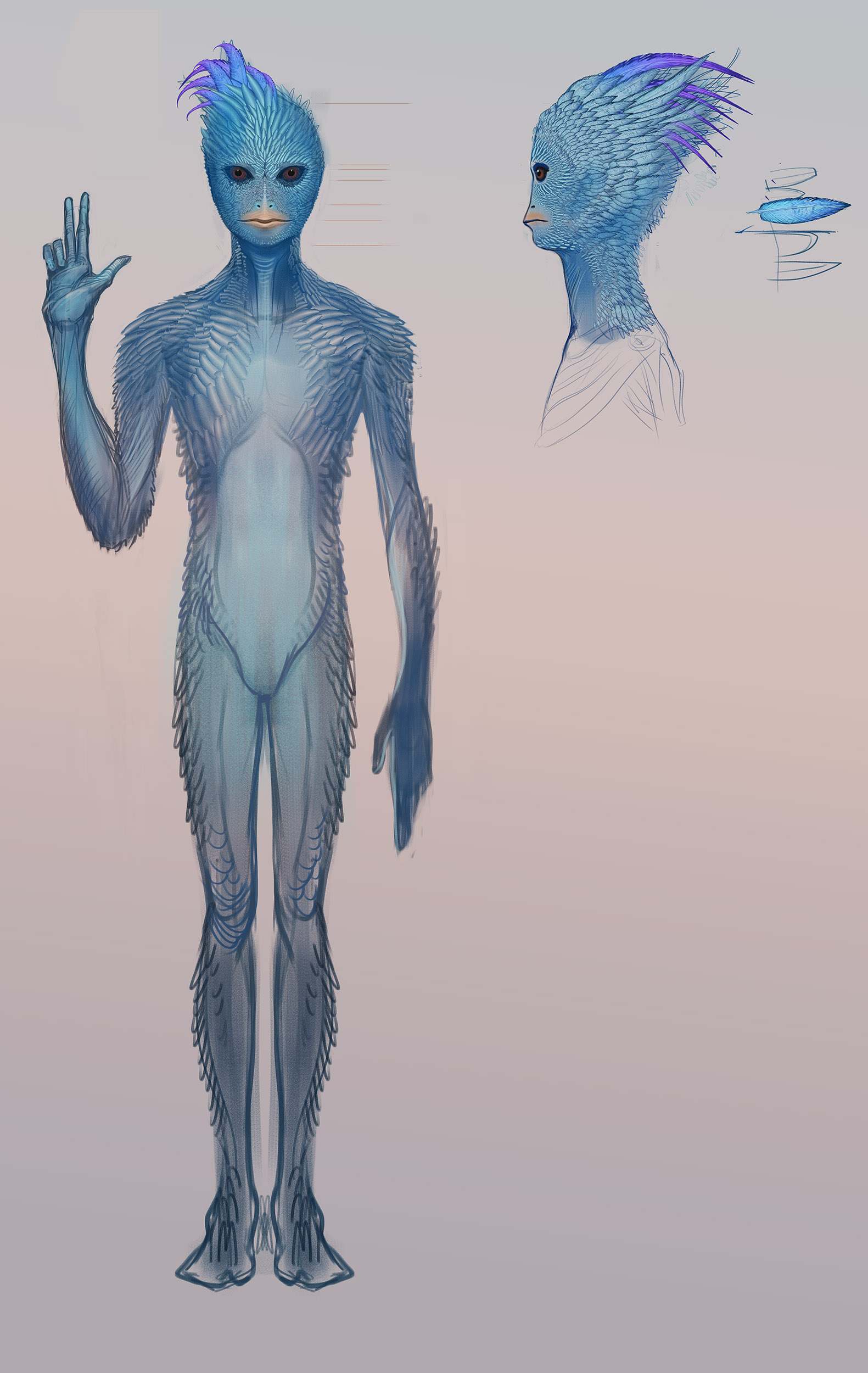 All of this is just a possible connection of course. But I am learning more and more by the day that Ra (The Blue Avians) have been guiding a great portion of humanity's activities and progress, especially with the Starseeds, over the last couple thousand years in order to prepare everyone for Ascension/Harvest. It would be a great honor to learn that I had been born and ultimately guided to work at a place that they have created.
Thank you for checking this out and I wish each of you much love as always!